Psychiatrist Danville, CA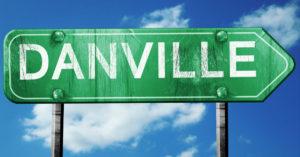 Dr. Alex Anastasiou is a Board Certified Psychiatrist near Danville, CA. His goal is to provide the best psychiatrist care possible in the Danville Area. He is a Diplomate of the American Board of Psychiatry and Neurology and is licensed to perform mental health evaluations and prescribe medications in a safe and effective manner if needed.
Danville is located in the San Ramon Valley in Contra Costa County, California. It is one of the incorporated municipalities in California that uses "town" in its name instead of "city". The population was 42,039 in 2010. According to Businessweek, Danville is the 41st most expensive zip code in America. Danville is one of California's top 25 wealthiest cities, and one of the wealthiest suburbs of Oakland and San Francisco. Danville also ranks as the 2nd highest-income place in the United States with a population of at least 40,000.
Danville is home to two main public high schools: Monte Vista High School and San Ramon Valley High School. There is a continuation high school called Del Amigo, which is stationed next to San Ramon Valley High. It is also home to The Athenian School, a private college preparatory school for grades 6-12 that is nestled in the foothills of Mount Diablo State Park. Danville's public schools are rated some of the best in California, with 98% of its high school graduates attending colleges and technical schools.
Dr. Anastasiou was born near Danville, CA and grew up in Pleasanton where he was raised by his parents who are Pediatricians still practicing in the area. He graduated from University of California, Davis with a Bachelor of Science Degree in Biological Sciences with an emphasis in Neurobiology, Physiology, and Behavior as well as a minor in Psychology. He attended Touro University and then completed his Post Graduate Psychiatry Residency Training at the University of Nevada School of Medicine where he served as a Chief Resident.
He has given numerous lectures to medical students and physicians across different specialties, presenting at both Grand Rounds and Resident Research Day. He is up-to-date with the most recent advancements and has previously received the "Master of the PRITE" (Psychiatry Resident -In-Training Exam) Award two years in a row after scoring in the top 90th percentile among all Psychiatrists trained in the United States.