Psychiatrist San Ramon, CA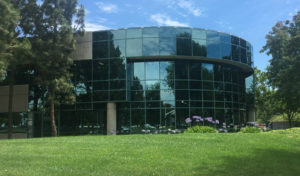 Are you looking for a top psychiatrist near San Ramon, CA area? Dr. Alex Anastasiou is a Board Certified Psychiatrist near San Ramon, California. His goal is to provide the best psychiatrist care possible in the East Bay Area. He is a Diplomate of the American Board of Psychiatry and Neurology and is licensed to perform mental health evaluations and prescribe medications in a safe and effective manner if needed.
Dr. Anastasiou was born near San Ramon, CA and grew up in Pleasanton where he was raised by his parents who are Pediatricians still practicing in the area. He graduated from University of California, Davis with a Bachelor of Science Degree in Biological Sciences with an emphasis in Neurobiology, Physiology, and Behavior as well as a minor in Psychology. He attended Touro University and then completed his Post Graduate Psychiatry Residency Training at the University of Nevada School of Medicine where he served as a Chief Resident.
San Ramon is a city in Contra Costa County, California, United States. San Ramon is a suburban city of the San Francisco Bay Area, and is in the San Ramon Valley. San Ramon's population was 72,148 as of the 2010 U.S. Census, with an estimated population of 74,378 in 2012, making it 4th largest city in Contra Costa County, behind Richmond, Concord and Antioch. Dr. Alex is San Ramon Psychiatrist.
San Ramon is home to the headquarters of the Chevron Corporation, 24-Hour Fitness, the West Coast headquarters of AT&T Inc., The Global Software Center of GE, as well as the San Ramon Medical Center. Major annual events include the Art and Wind Festival on Memorial Day weekend and the Primo's Run for Education in October.
Dr. Alex has given numerous lectures to medical students and physicians across different specialties, presenting at both Grand Rounds and Resident Research Day. He is up-to-date with the most recent advancements and has previously received the "Master of the PRITE" (Psychiatry Resident -In-Training Exam) Award two years in a row after scoring in the top 90th percentile among all Psychiatrists trained in the United States.